Keep up to date with all our New Products & Equipment by viewing our New Products page!
We have everything you need to get started or expand your sublimation setup, from Printers, Inks, Papers to a wide selection of Sublimation Printable Products.
Check our Printable Products section for a vast range of items you can produce and start offering to your customer. To see whats new keep an eye on our New Products Page.
If you're looking to expand be sure to check out our Equipment or Starter Kits.
If you're searching for a particular product and can't seem to find it, or have any specific requirements, please contact one of our sales team via telephone, email or our contact form Here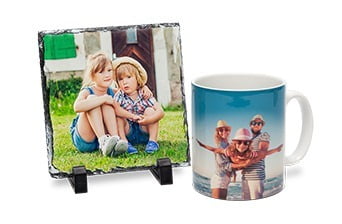 Mugs, Slates, Glass & Ceramics
This category contains our complete selection of Mugs, other Ceramic Products, Glass and the hugely popular
Photo Slates
.
Woods, Plastics & Other Aluminium
Sublimation Inks & Papers