Dye Sublimation printing is a process whereby full colour images, text and other graphics can be transferred onto a receptive item. The process relies on a specialised 'dye sublimation' ink, which when heated changes from being a solid dye to being a gas, without passing through a liquid stage. Taking this a step further, if this gas encounters polymer fibres as it moves, it will penetrate those fibres, permanently dyeing them. We supply a number of options for this unique, exciting process.
Starter Kits are available for those taking their first steps into personalisation, while we also supply printers, sublimation inks and heat transfer presses for those who simply wish to upgrade or expand their existing system. Most importantly, we provide continued technical support to our customers, ensuring they get the best possible results.
The products we supply are all polymer coated (or otherwise produced from polymer based materials), and therefore sublimation ready. This range includes items such as ceramic & bone china mugs, photo slates, acrylic photo blocks, aluminium, woods and much more besides.
The process is quick and easy and as the equipment is quite compact, minimal working space is required. You can print as many or as few prints as you need therefore producing a 'one off', short run or multiples to suit your requirements. End results are vibrant, photo-realistic images on a wide range of unique personal and promotional products that your customers will love. All of this can be done in five simple steps…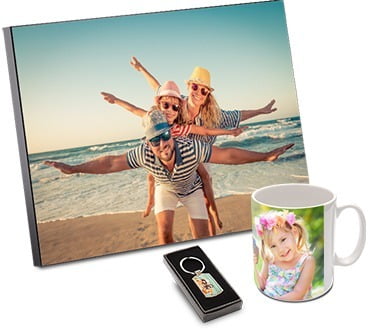 The 5 Steps to Sublimination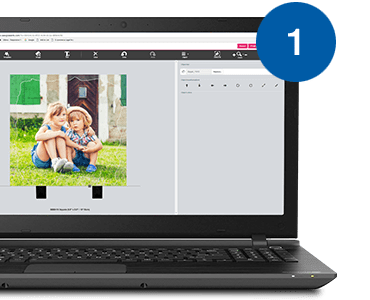 Create your artwork on your PC or Mac using a standard graphics programme. Packages such as Adobe Photoshop, CorelDraw or Illustrator are all fine to work with.
Use our product templates for fast accurate sizing and shaping. Photos or logos can be scanned and for extra scope you may want to add a digital camera to the system.
Those who have purchased one of the Virtuoso Series printers have the added benefit of using Sawgrass' online design suite Creative Studio & Virtuoso Print Manager. Creative Studio offers the ability to design artwork on any internet connected device (PC, Mac, tablet or phone) and access a library of hundreds of templates, with thousands of customisable designs – all at no extra cost!
Print your artwork from your chosen Dye Sub printer. We supply sublimation inks for a range of printers, including Sawgrass' Virtuoso line of printers – which range from A4 to A1 in size. For optimum results, it is important to select a printer and inks suitable for your needs and we are happy to discuss the available options.
The majority of our sublimation products have a printable face, therefore mirroring your artwork when printing is essential. This will ensure your artwork appears upright once you have transferred it onto a product. This rule however doesn't apply to our glass and acrylic products as the receptive side of these products is the rear.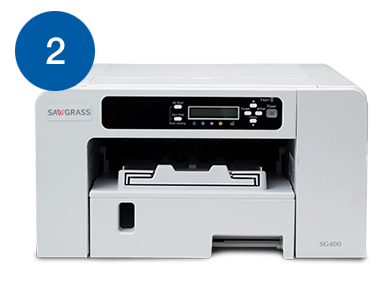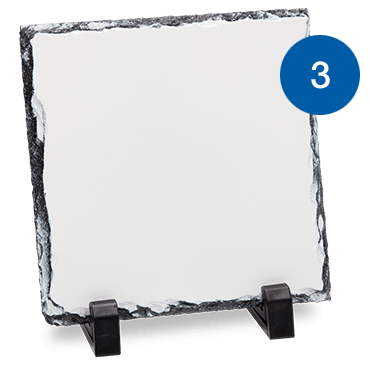 4.Transferring your artwork
Choose from our range of high quality Ultra-Deep Swing-head Presses to print onto flat products. The comprehensive range of flat sublimatable substrates includes plastic, metal, slates, glass, wall mount photo panels, jigsaws and much more.
The item is positioned in the appropriate Heat Transfer Press, heat and pressure are applied for the recommended short time. Our full wrap Mug Press can print from top to bottom of a standard Durham in approx 2½ minutes.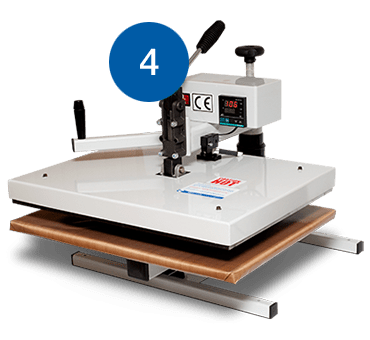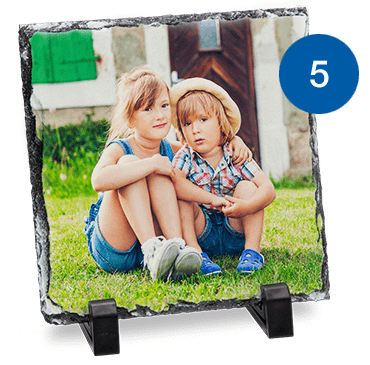 Remove the paper (taking care as the item is hot) and the process is complete. No mess, no fuss, no costly or time consuming set-ups. Sublimation is simple, fast and versatile. Produce a 'one-off' or larger quantities. Just print and press to create a variety of unique, personalised items.
Mug Printing
Mug Printing Guide
Our Mug Printing Guide explains what is needed to produce a quality mug, as well as information on our range of Mug Presses.
About Us
About Nova Chrome UK

 Starting with our very first steps to where we are today, resulting in over thirty years experience in the personalised print industry.