New Products – October 2020
Now in stock and available for order are the new Tote with Long Handles & a Shoulder / Hand Bag.
Tote With Long Handle (6067)
Our new long handled tote bag offers the same excellent print quality and low price point as our standard tote bag, with the added convenience of longer handles for wearing on a shoulder. Pressing area measures approximately 35 x 39cm, with handles measuring 37cm in length. This Product is printable on both sides, we strongly recommend folding some Pressing Paper (3685) and placing inside the bag.
Shoulder / Hand Bag (6014)
The new Shoulder / Hand Bag measures approximately 30cm x 23cm x 6cm and is sold individually. This product features a white polyester, sublimation printable cover (non-removable, with a printable area of approximately 24cm x 14.5cm) and quilted rear (see image).
The bag also has two front pockets (one zipped), an internal divider, and a zipped interior pocket.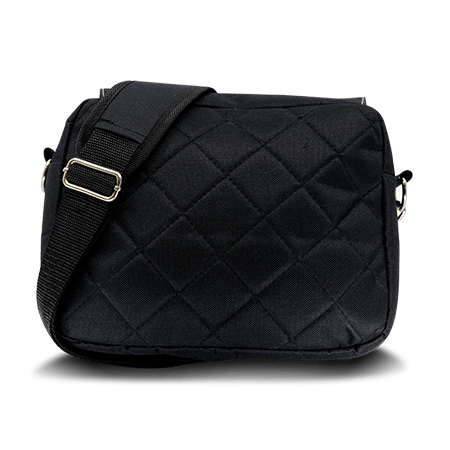 Quilted rear on the lastest addition to our Shoulder Bag range.