Getting Started with Sublimation 
Sublimation offers users the capability to print in full colour, photographic quality across a wide range of printable items with some of the lowest investment and setup costs in the print and personalisation industry – and with growing demand for short run customised products and personalised gifts, there has never been a better time to get started!
Our Starter Packages range from A4 Printers and Heat Presses, up to A1 Printers and large format A1 Pneumatic Presses – and each package is capable of producing hundreds of different products, from Mugs and Slates through to Aluminium Prints, T-Shirts and many more.
We have Starters Kits from A4 – A1
With kits starting at A4 and going up to A1, we have something to suit every need. Please contact our support team with any questions.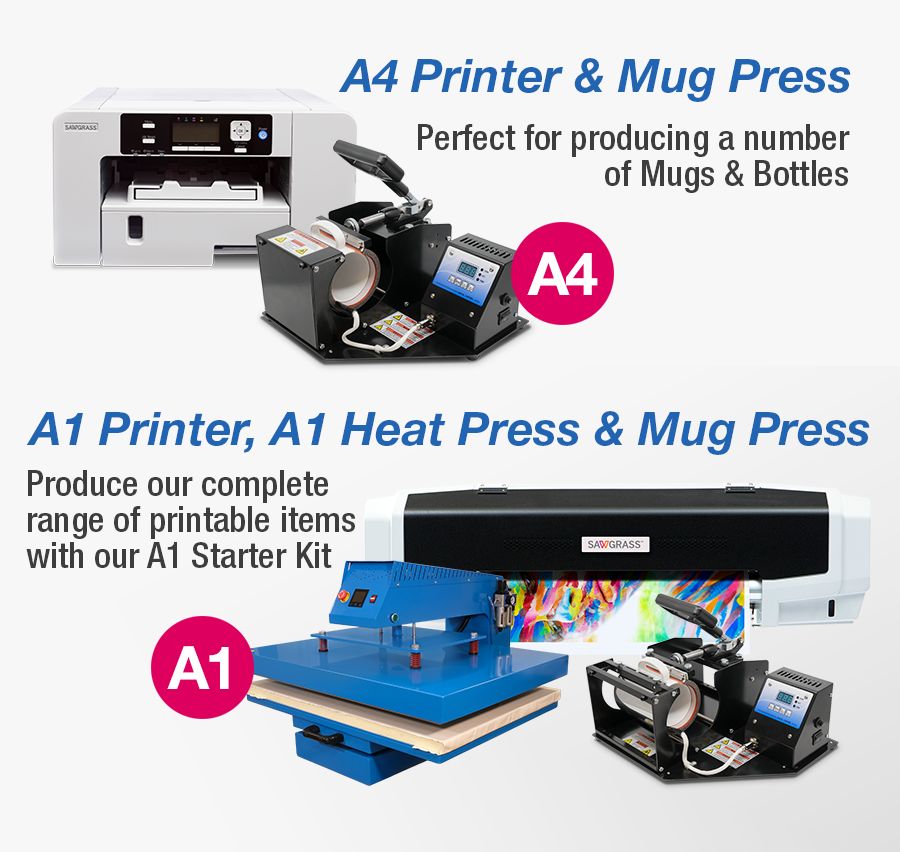 Or even Build Your Own Starter Kit!
Choose from our range of Printers, Flat Bed, Mug & Craft Presses to build your perfect kit.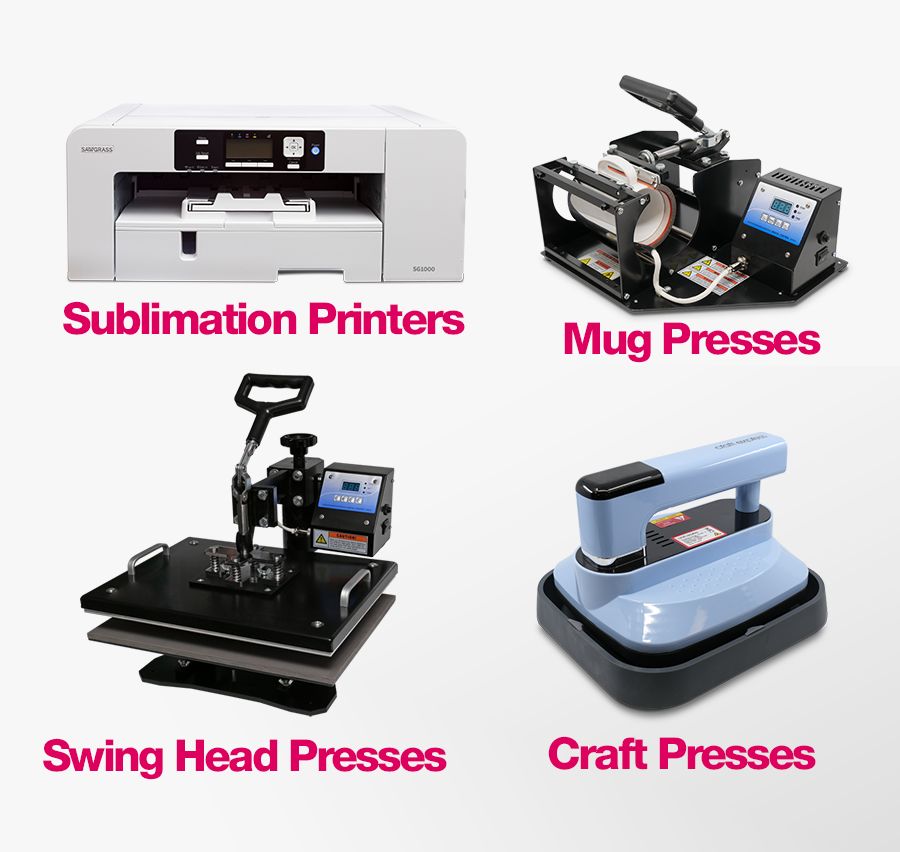 We understand our Starter Kits may not suit all of your requirements, so in these cases we'll work with you to build the Starter Kit that's right you.
For example, you may wish to take advantage of the lower running costs of an A3 printer, but only produce mugs and A4 flat items – and we can help by bundling these items into a custom kit.
For those working with limited space, or looking to travel with their kit, a Craft Press offers a lightweight alternative to the traditional flat bed press offered in our smaller kits.
Our sales & technical support staff are more than happy to help with questions you have on our equipment, so call us on 01407 720 011 or contact us here.