January Update – New Soft Toys Now In Stock!
After a slight delay we're please to say our new Soft toys are now in stock and ready to order. with 12 in total there is a Soft Toy for everyone!
We're continuously looking to add to our range of sublimation printable items and we're pleased to say due in soon are New Soft Toys & 27.5 x 27.5cm Soft White Cushion Covers.
In total we have 12 new Soft Toys coming in, these include;
Dog Soft Toy
Bear Soft Toy
Fox Soft Toy
Elk Soft Toy
Lion Soft Toy
and more…
Visit our New Products – Dec 2021 category to view the full range before they arrive.
Also arriving are 27.5 x 27.5cm Soft Cushion Covers, offering a slightly larger alternative to ur 25 x 25cm covers. These are available in White only.
For more information please get in touch.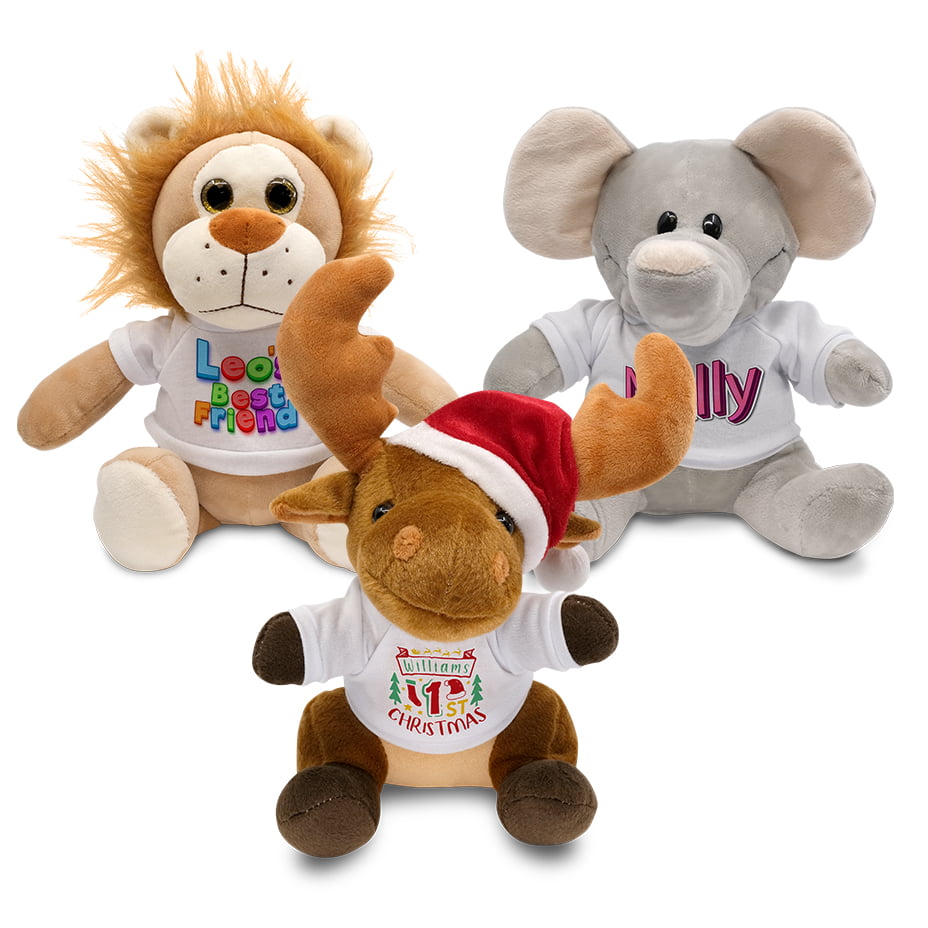 Some of our New Soft Toys