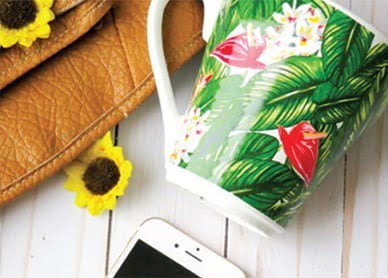 World renowned for their build quality, reliability and unmatched user experience, MUTOH digital printers are engineered and manufactured in Japan.
Nova Chrome UK are proud to offer the XpertJet 1341 WR Pro, a uniquely positioned 54″ (137cm) width based unit for those seeking to build on their dye sublimation offering. Partnered with DS3 Allround HC Dye Sublimation inks for best performance, the XpertJet 1341 WR Pro offers the combined benefits of increased speed and quality thanks to its Accufine 1600 print head and other innovative technologies introduced by the manufacturer.
The XpertJet 1341 WR Pro is capable of producing transfers for applications as varied as textile based display graphics, sportswear, and all manner of rigid sublimation blanks.
Compact Form, Exceptional Quality
The XpertJet 1341 WR Pro offers 54″ width support, in an space saving design – and is equipped with some of Mutoh's latest technologies to help it further stand out in its class. 
Delivering everything expected of a printer of this calibre, this new generation unit has Mutoh's ultra-wide AccuFine 1600 print head on board. Best in class drop placement and i-screen (Mutoh's new weaving algorithms) combine to suppress visible banding, whilst still maintaining speed and productivity.
For best results and lowest running costs, we supply the XPJ-1341 WR Pro with Mutoh DS3 Allround dye sublimation inks in sealed, degassed 1kg pouches. This new formulation results in reliable jetting, faster drying, reduced ink consumption and better compatibility with lighter weight papers.
The XpertJet 1341WR Pro is compatible with various RIP solutions, but we suggest Vertelith – Mutoh's bespoke RIP solution – for the widest flexibility and support.






Water based inkjet printing up to 1371 mm (54") wide

AccuFine 1600 extra wide print head on board :
Double gain : speed and quality !

New i-screen weaving technology delivers exceptional print quality

Three different print head heights

Production speeds : 11.8, 15.2, 20.1 and 29.2 m²/h

4 colour setup

Unrivalled useability thanks to multiple new unique Mutoh core technologies

Environmentally friendly printing – high level of operator safety

Space saver design – safe & easy to use